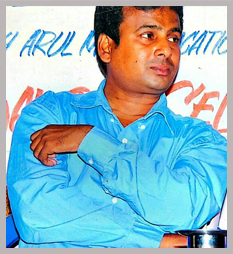 "I will not fail you and forsake you"
Our school is situated in Indian Bank colony, 4th main road, Ambattur. It is a co-educational institution. It has been founded by (Late) M.Marceleen as a Nursery and primary school in the year 2000, June with tremendous foresight and forethought. Then it is upgraded to matriculation school under the guidance of our correspondent Dr.M.M.Arul Raj. At present we have classes from pre KG to STD X.
The aspiration of founder and correspondent is to provide quality education for the children in and around Ambattur and other nearby areas.
"Train the child the way he should go and when he is old he never departs from it".
Motto of our school is ILLUMINA AND SHINE.
The school has an experienced principal and a good team of experienced and qualified teachers who work round the clock for the betterment of the students. The school provides excellent coaching for academic and extracurricular activities. We teach the students a contextual body of organized knowledge, the skill of learning within a classical frame work and the values of a democratic society.
Facilities
Spacious well ventilated and comfortable classrooms
Well equipped laboratories separately for Physics, Chemistry, Botany, and Zoology for the students from VI STD to X STD and computer science for the students from I to IX STD.
Our school has a fairly good library for all areas for the development of vocabulary, general knowledge and promotes their reading habits.
Our school has a vast play ground. We encourage the students to participate in different sports and games.
We are conducting parents-teachers interaction periodically for the better development of the students.
Timings:
Office Timings:
Morning – 8.30 am to 12.30 pm
Afternoon – 1.00 pm to 4.30 pm

School timings:
Morning – 8.45 am to 12.30 pm
Lunch break – 12.30 pm to 1.00 pm (For STD classes)
12.15 pm to 1.00 pm (For KG classes)
Afternoon – 1.00 pm to 3.00 pm